What is holographic foil?
Holographic foil is made in the same way as any other metallic foil but includes an embossed pattern that diffracts the light and shows the colors of the spectrum at different angles. There are many patterns and colors for Holographic Foil ranging from dots, squares, cracked ice, rainbow, pillars of light, snowflakes, and swirls.
Some of the more popular ones include:
Holographic Rainbow
Holographic Sparkle
Holographic Cracked Ice
Holographic Hyperplaid
Holographic Faceted Spin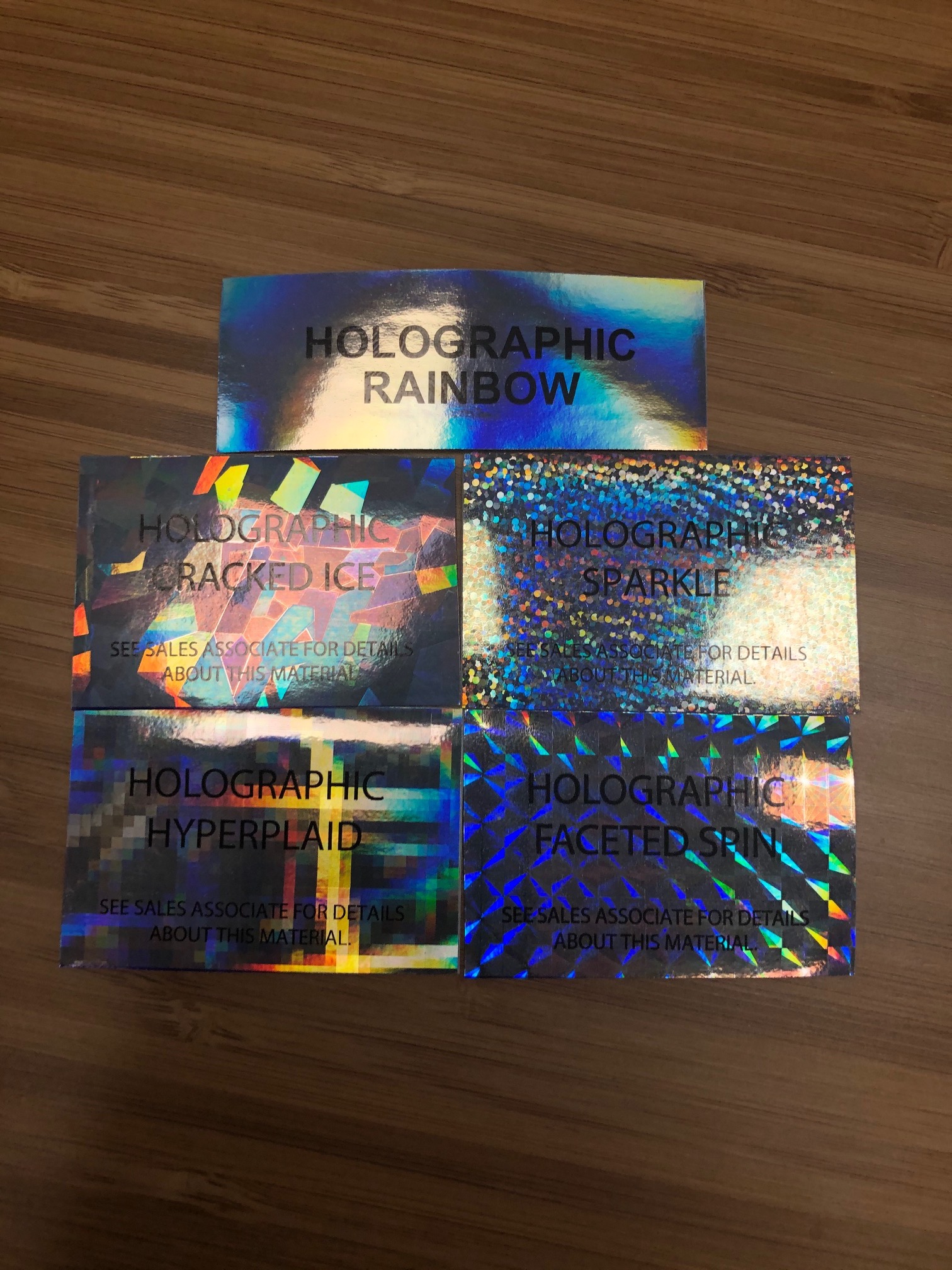 Holographic foils were first introduced as an anti-counterfeiting feature on documents, plastic ID cards, event tickets, etc. You can see this in some of the attached examples below where you see "Holographic Void" and "Holographic Genuine Original" samples. In both cases, holographic foil is used to display the words "VOID IF REMOVED" and "GENUINE ORIGINAL" respectively.
Holographic Foil used as Anti-Counterfeiting Feature: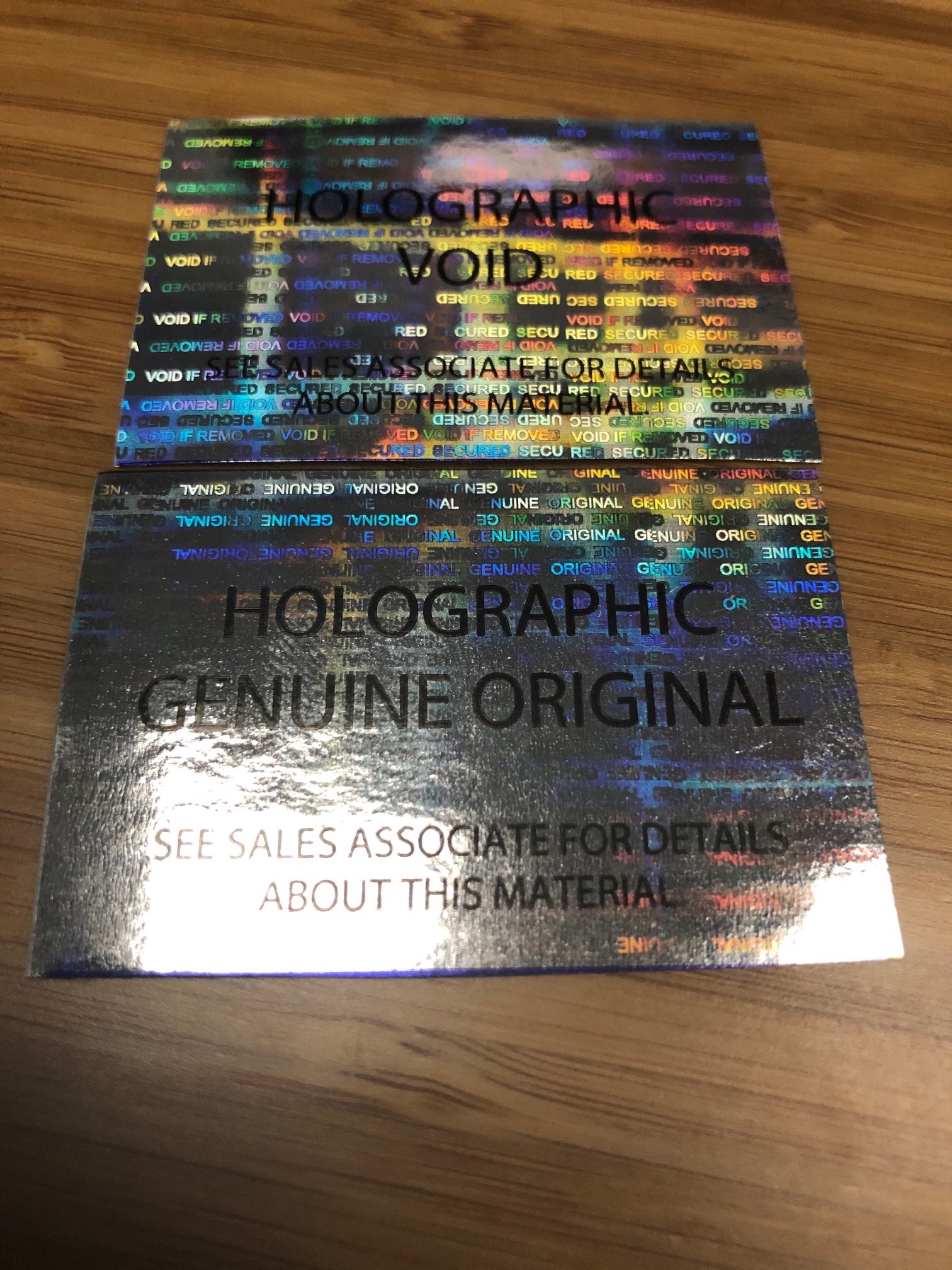 There are dozens of various holographic foils available but they all have one thing in common - the ability to produce some exotic and interesting printed pieces! Have a custom holographic foil stamping project? If you can dream it we can print it! Contact our Support Team to assist in pricing and placing this custom order. Please make sure to provide as much information as possible for us to be able to get back to you quickly with a detailed response.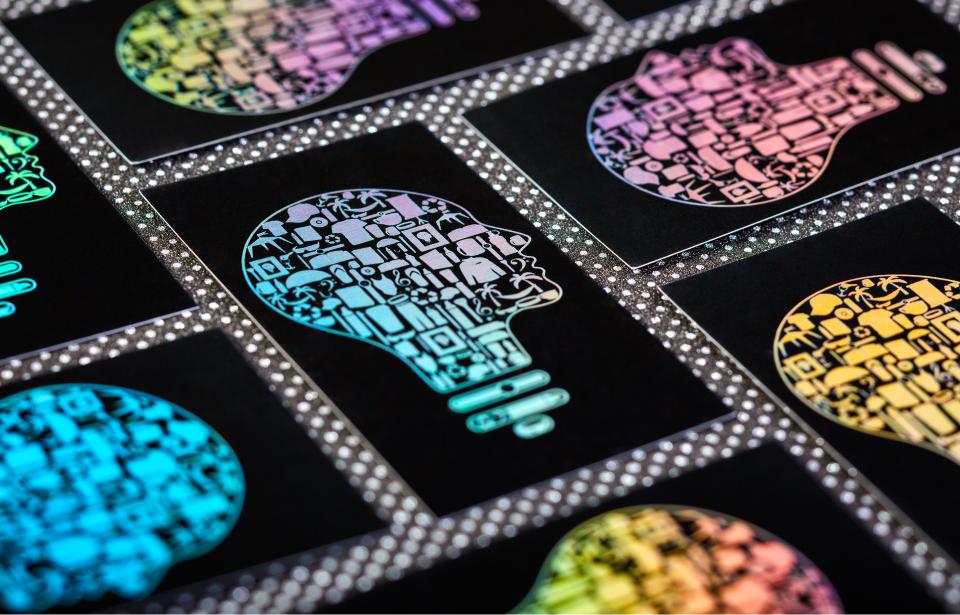 ---
---