What's the catch with FREE Business Cards?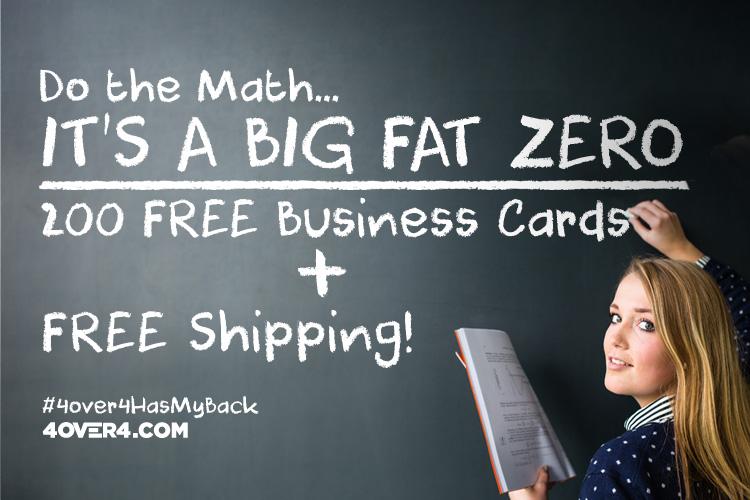 Truthfully, there is no catch!
The first option is 300 business cards that we will print for free and you only have to pay the standard USPS shipping fee of $5.95.
The other option is 200 free business cards that we will print for free and ship for free, making the order absolutely 100% free!
In order to obtain this completely free offer, you must share the promotion to your social media page when prompted to do so on the shipping screen. See Visuals Attached Below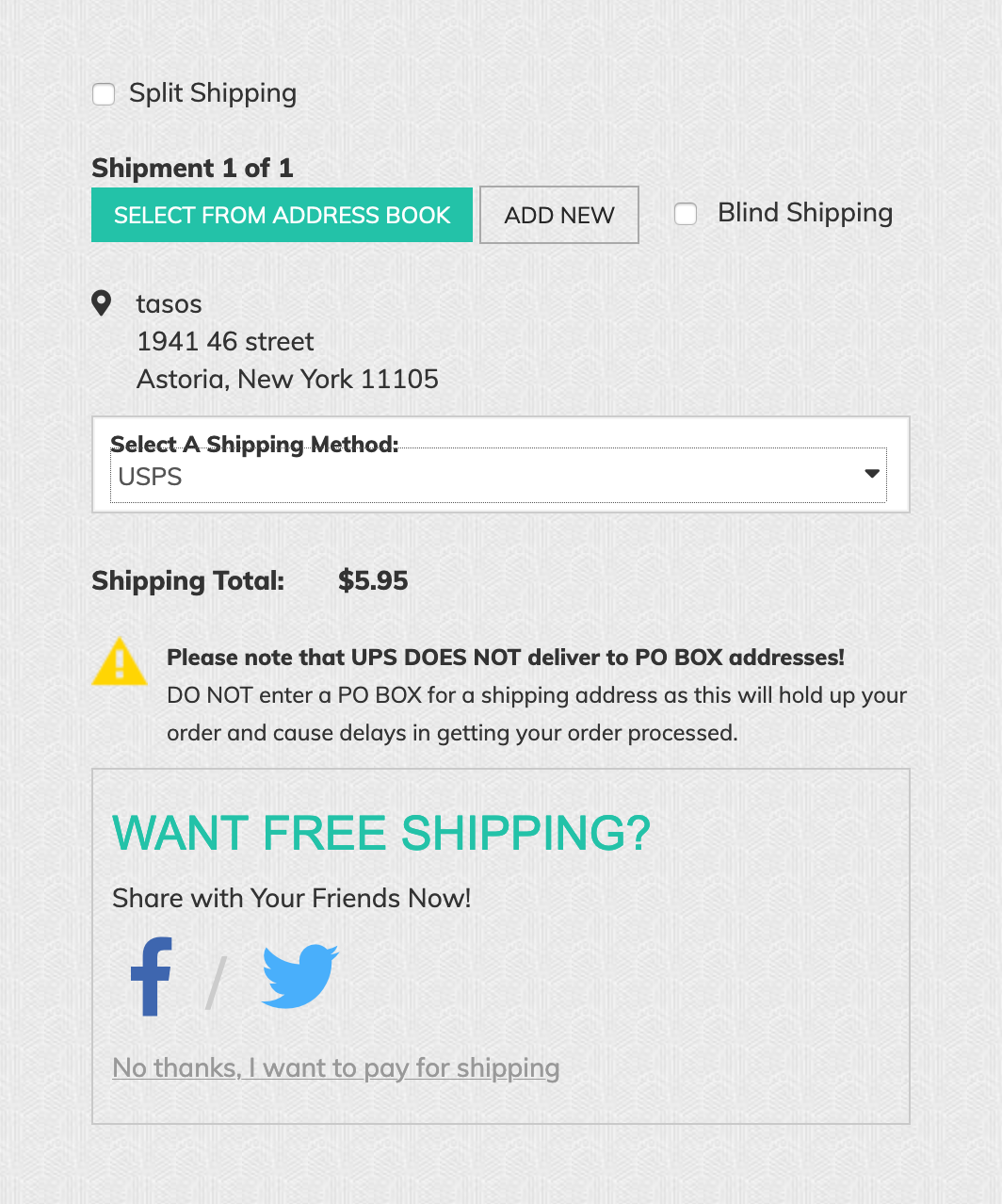 Click on either the Facebook or Twitter icon and follow the steps. Once you have shared, the shipping price will change from $5.95 to $0, making the shipping 100% FREE.
If for any reason you share to one of your social media pages and the shipping discount is not applied, please continue placing your order and checkout. Then contact our Support Team and we will resolve the issue for you. You will not be charged anything at checkout.
NOTES:
As part of both of these offers, the 4OVER4.COM logo will be printed on the back of the business cards.
Please note that there is a limit of one order of free business cards per account. For more details and steps feel free to visit our Free Business Cards page.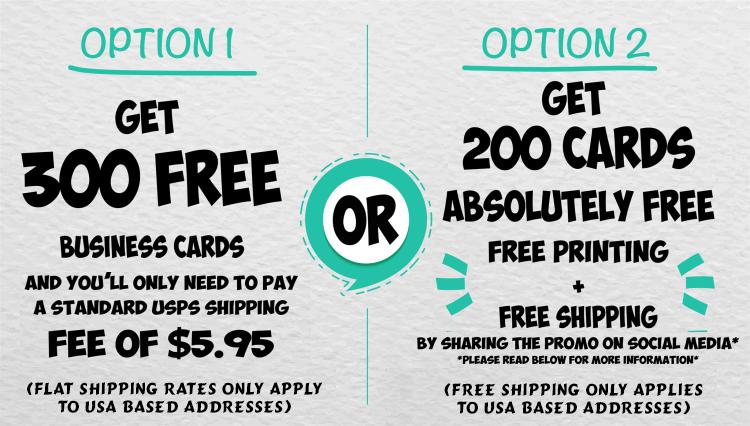 ---
---