Can you print on the Hard Case that is sold with PopUp of Fabric Tube Displays?
The Hard Case is a durable black plastic and it is not printable.
The Podium Graphic is used in combination with the Hard Case (which turns into a podium) for an additional piece of tradeshow branding. The Podium Graphic wraps around the Hard Case and attached is the template for the podium graphic.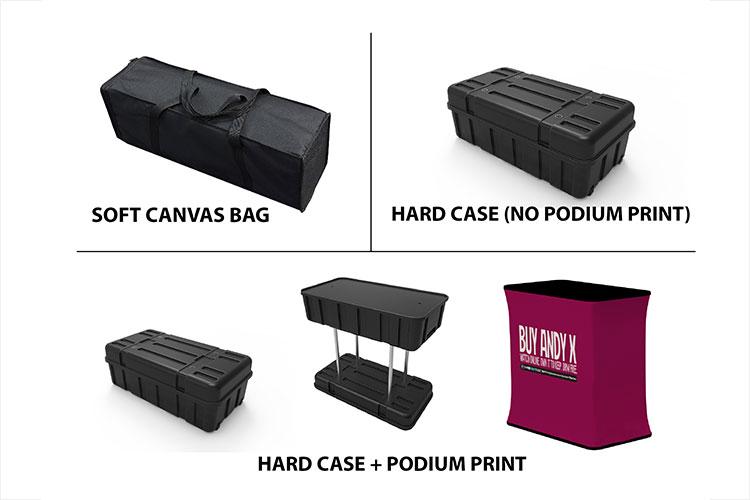 ---
---