I have a promo code, can I use it?
Yes! You can apply a promo or coupon code at the time of ordering. However, some codes only apply to certain products or circumstances and therefore may not always be applicable to your order.
On every product page, such as the one for Mini Cards, you will see the instant price calculator on the right side. Once you get to STEP 3, you will see the area to enter your coupon code at the end of the calculator before you add your product to the shopping cart.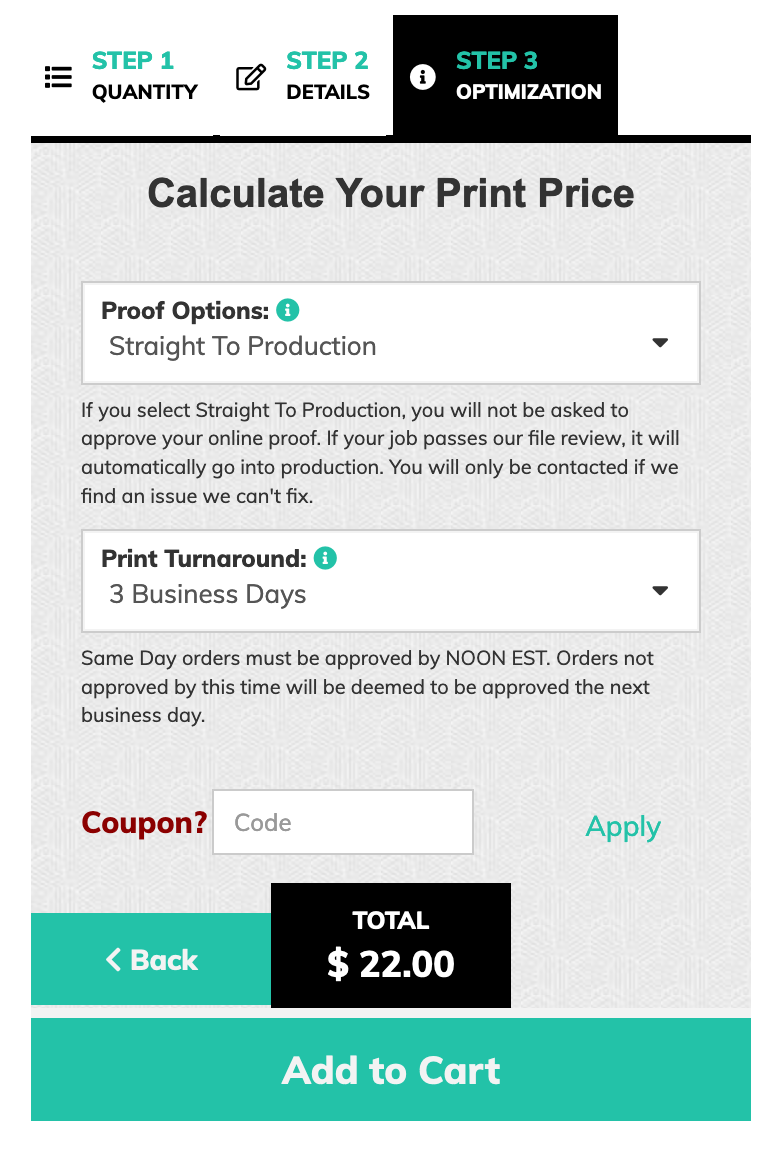 ---
---