Do you make water activated tape? or just self adhesive packaging tape?
We make both.
Currently, our packaging tape offering on our website is for only of the pressure sensitive type in both white and clear.
The type of tape you are referring to is called water activated kraft tape.
At 4OVER4.COM we sell reinforced kraft sealing tape. Reinforced with strong fiberglass yarns, it comes 3" wide and available in White or Kraft.
While we will be introducing this product online shortly, until then, to order kraft tape, you would need to contact our Support Team to assist in pricing and placing this order. Please make sure to provide as much information as possible such as white or kraft, how many colors you wish to print, how many cases you will need, etc. for us to be able to get back to you quickly with a detailed response.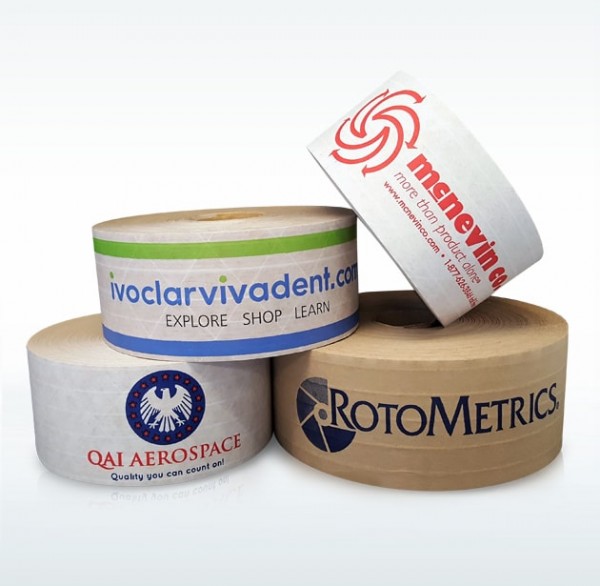 ---
---