Anatomy of a Roll Label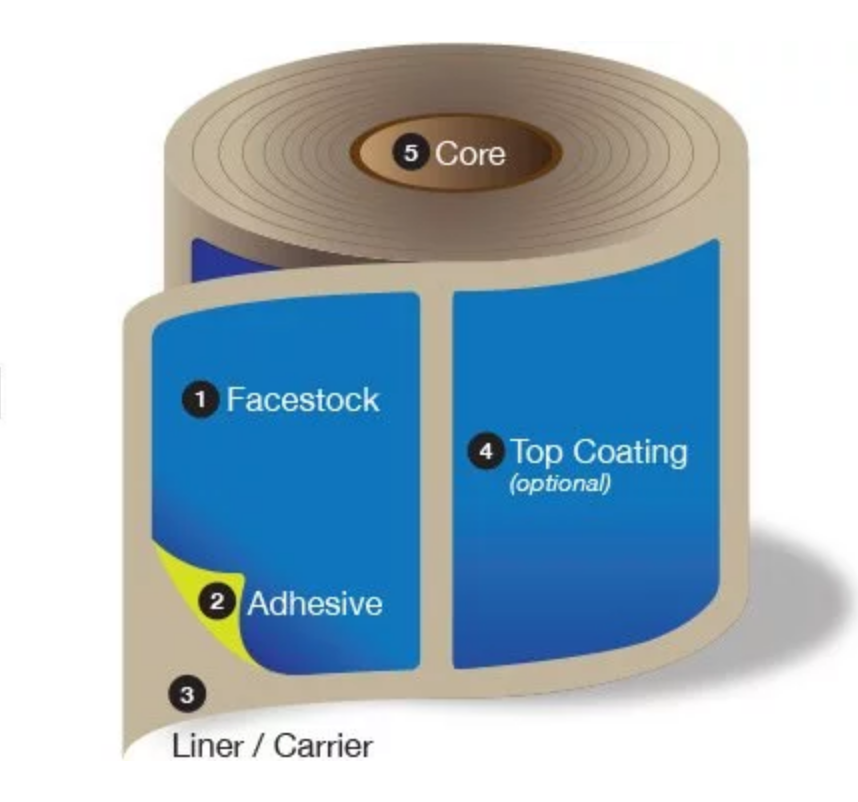 1 - FACESTOCK:
What we print on: semi gloss, white BOPP, clear BOPP, white vinyl, etc.
2 - ADHESIVE:
The type of "stickiness" . Permanent, Repositionable/Removable, Cold temperature.
3 - LINER:
Also known as the carrier or backing. It has a special coating that allows your labels to be easily removed.
4 - TOP COATING:
Gloss Lamination, Silk Lamination.
5 - CORE:
Cardboard center. The core will be either 1" or 3" in diameter.
---
---